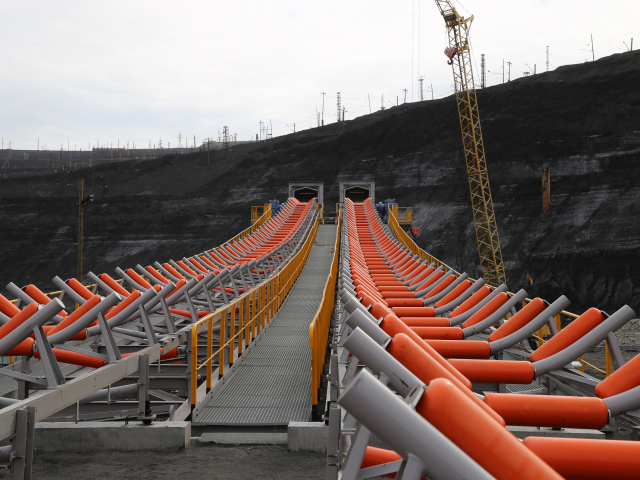 The project goal:
The project involves a phased transition of the Bogatyr open pit mine to continuous flow process technology for delivering coal by conveyor transport to near-surface blending warehouses, followed by its loading at surface loading facilities. This will increase the output of the enterprise. Replace obsolete fixed assets involved in shipment, crushing and transportation of coal.
Implementation period: 2013-2022
Expected outcome:
Increase in the production capacity of the Bogatyr mine from 32 mln. tons to 40 mln. tons of coal per year;
Increase in labor productivity by 25%;
Decrease of the cost of 1 ton of coal by 12%
Reducing the turnaround time of wagons by 2,5 times (from 14,3 to 5,4 hours) and introduce processes for accurate loading of coal avoiding uncoupling of trains.
The project's status:
ThyssenKrupp has 100% completed the equipment supply, construction and commissioning of electrical equipment is currently underway (Staker, Crushing Transfer Stations, Lifting Belt Conveyor, Drum Reclaimer).
Installation of metal structures, pre-assembly of all equipment carried out 90%.
Concrete, foundation work readiness is - 90%.
Planned activities under the Project:
Completion of construction and installation works - III quarter of 2022
Pre-commissioning activities and commissioning - IV quarter of 2022